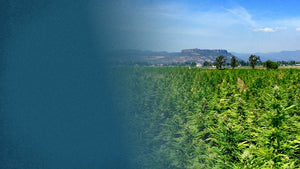 The Mission Lago
Difference
Award Winning Cultivators
Our flower is grown using sustainable and organic cultivation practices.

Mission Lago Farms™ never uses pesticides for pest or mold issues relying only on natural solutions for its IPM program. We believe in living soil practices often organically amending soils as opposed to implementing chemical fertigation systems.

We also take every step to protect our terpene profiles by slow drying and curing our flower. Mission Lago Farms only selects the most beautiful flowers to be trimmed and presented to our customers.
Honest Ambassadors to the Industry
Ethan Brown, founder and owner of Mission Lago Farms™, is well known for his integrity and honesty.

In an industry full of bad players and tough choices, Mission Lago Farms™ had always chosen compassion. Mission Lago Farms staff is trained to uphold the same values.
We are committed to being honest ambassadors of the Hemp Industry by consistently choosing medication over profits.
Consciously Formulated CBD Products
All Mission Lago Farms products are formulated with our customers' health in mind. We focus on naturally forming cannabinoids extracted from organically grown hemp.

Additionally, our extraction methods use no harsh isomers or toxic cutting agents.

All products are third-party tested for potency and cleanliness.

It is Mission Lago Farms™ commitment to only offer the highest quality products to our customers. There is nothing we take more serious than our customers' health and wellness.