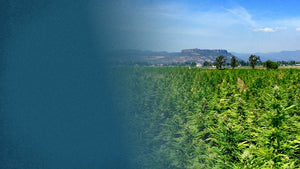 Mission Lago Farms™ was originally founded by Ethan Brown. With over 20 years of cannabis and hemp industry experience, Ethan is a seasoned professional.
Founder
Ethan Brown
Ethan's career in the cannabis industry began in 1997. Shortly after, he started consulting within the California Medical Marijuana space, quickly expanding to offer honest industry consulting across the nation.
Ethan became the Head Consultant and Director of Cultivation for Remedy Wellness, which was 1 of the first 12 licenses in the Florida Medical Cannabis industry. Ethan founded Mission Lago Farms™ during that time.
Organic farming
Expertise
Ethan has assisted many farms across the US in both hemp and cannabis with his expertise, passion in cultivating techniques and experience in processing high quality hemp/marijuana flower. He specializes in organic farming techniques while focusing on protecting the cannabinoids and terpenes at every step of the process.
recognition
Awards & Press
Ethan has been featured in several magazines including Hemp Magazine, Oregon Leaf and Alaskan Leaf. He was the winner of the first Selector's Cup, sweeping the podium with his artisanal hemp flower and is widely recognized as a pioneer in the CBD flower industry. He has a passion for the industry and building successful relationships while building successful businesses.
Odds & Ends
Additionally, Ethan has a degree in Business with an emphasis in Human Resources from California State University, Fresno and has over 15 years of business organizational management experience. His well-rounded background is a proven asset while getting started in the incredibly competitive Marijuana and Hemp industries.